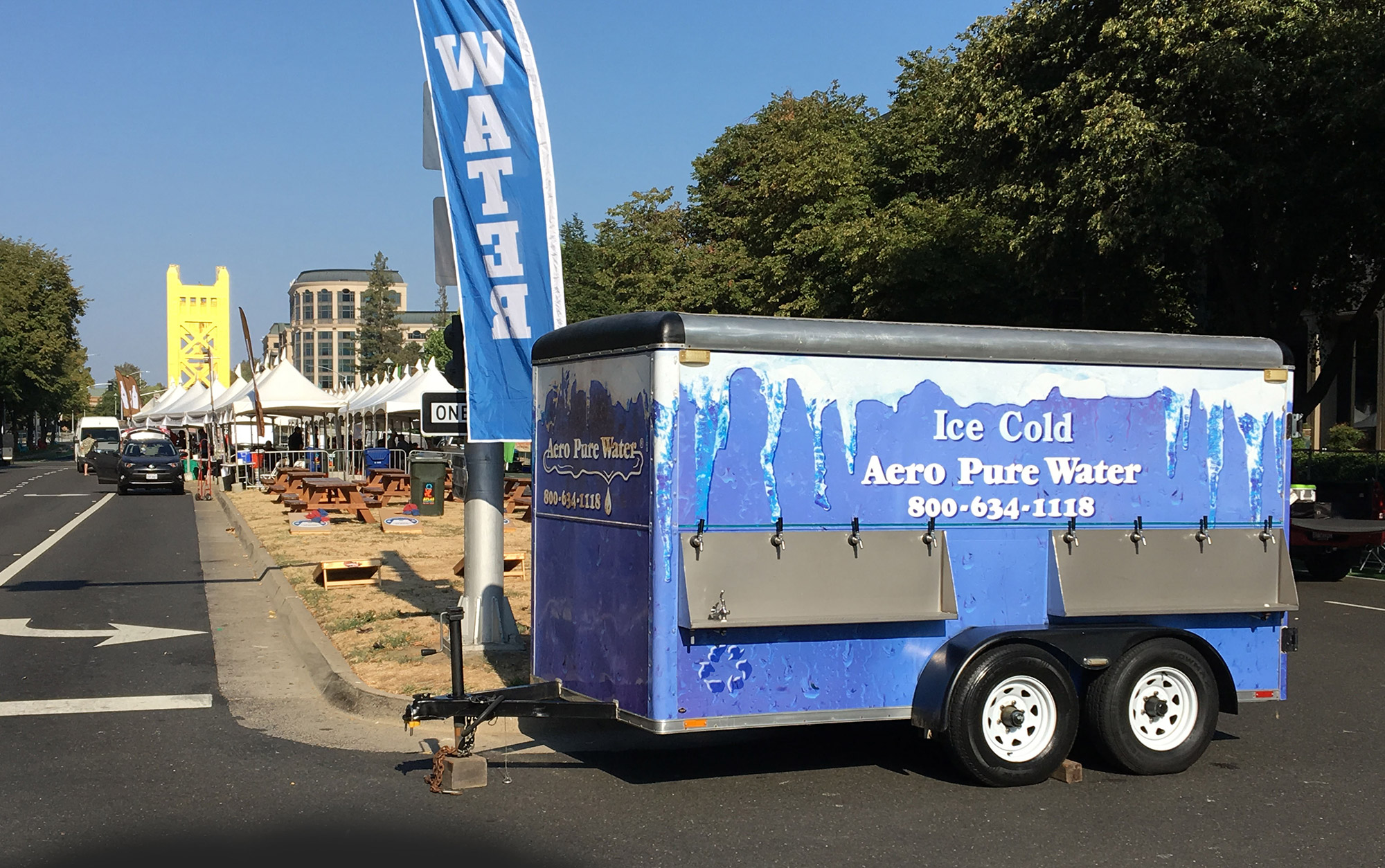 Throwing an Event and Need Water Service?
Our custom 8 station, self-fill, water trailer holds enough ice cold purified water to fill 4,000 half liter sport bottles (550 Gal)

Aero Pure Water staff will deliver the trailer to your event location and pick up when event is complete. Battery powered pumps allow for service at remote locations where power is not available.

Aero Pure Water can provide refillable water bottles at an additional cost with prior advanced notice. Custom logo bottles must be provided by the customer if needed.

The Aero Pure Water Event Trailer is the perfect solution for providing Ice Cold Pure Drinking water at your next event.